State of the Heart
A Ministry of Music & Worship
In July 1997, with encouragement from Dr. Jack Hayford and other leaders in the Church, Ross founded "State of the Heart" Ministries, an inter-denominational ministry of reconciliation and renewal of life worship, dedicated to building bridges in the Body of Christ. During the past 22 years, Ross has led worship and presented concerts in 1,000 plus church of more than 170 different denominations in over 500 cities in the United States, Canada, the Caribbean, Western Europe, South Africa and Australia.
Ross' presentations range from full weekends of praise and worship including seminars for worship leaders and interactive worship services with messages geared to worship renewal and "life worship," to shorter testimonies in word and song. In addition to serving as a guest worship leader and speaker at worship services, Ross often brings a concert of praise to a church on a Saturday evening or Sunday afternoon or evening.
Ross also delights in being able to give programs at venues other than churches, like nursing homes, retirement communities, hospitals, schools, and homeless shelters.
Dr. Jim Raddatz, a pastor in Edmonton, Alberta, Canada, wrote of Ross' visit there: "Dr. Jutsum is not only proficient in his piano and vocal styling, but is also sensitive to the Holy Spirit in effectively ministering the creative life of Jesus through worship. Ross' 'State of the Heart' ministry is indicative of ministry that flows from the heart of a true worshipper." Pastor Jeff Perry of St. Louis Family Church said of Dr. Jutsum's visit there that "Ross clearly has the Lord's anointing as he shares his love for God through his singing and playing for the Body of Christ, wherever He opens the doors."
"State of the Heart" Ministries is established as a non-profit California religious corporation (501 (c) (3)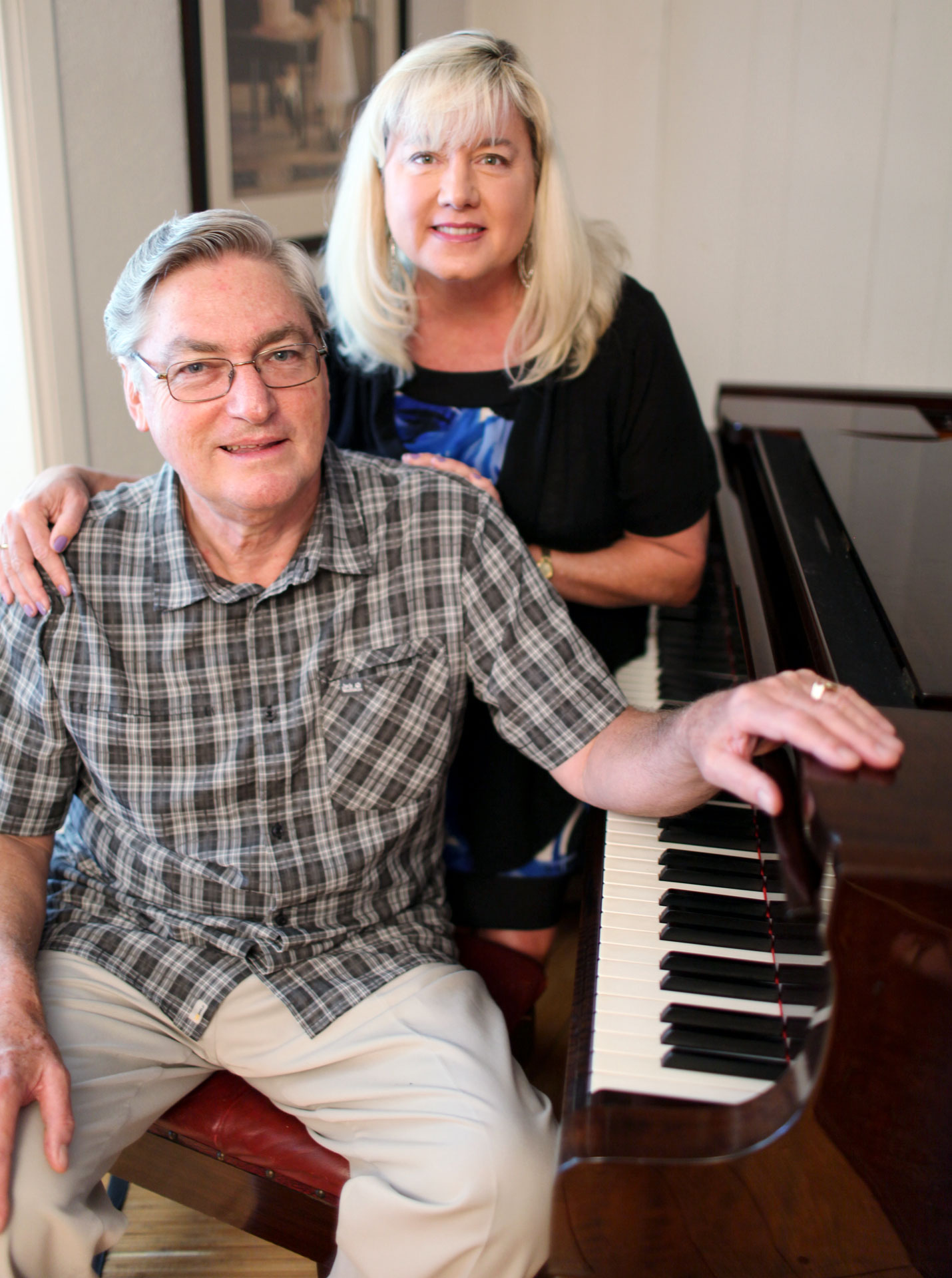 About Ross Jutsum
In July 1997, with encouragement from Dr. Jack Hayford and other leaders in the Church, Ross founded "State of the Heart" Ministries, an inter-denominational ministry of reconciliation and renewal of life worship, dedicated to building bridges in the Body of Christ.  
After a 23 year career as a college and university music professor, Ross has, for the past 22 years, presented concerts and seminars in many and varied venues around the world, including over 1,000 churches of over 170 different denominations in the U.S., Canada, the Caribbean, Western Europe, the Middle East, Central America, South Africa, Australia and New Zealand, and in nursing homes, retirement communities, hospitals, schools, and homeless shelters
Ross is a member of the Rotary Club of Pasadena, the Pasadena Tournament of Roses Association and the University Club.  He holds a Doctor of Musical Arts degree from the University of North Texas, a Masters of Arts in Piano degree from California State University in Los Angeles, and a Bachelor's degree from Ambassador University.

Ross lives in Sierra Madre, California with his treasured wife of 40 years, Tammy. They have two daughters. Heidi lives in Connecticut with her husband Ryan, a professor at Yale University, and five-year-old Grace Victoria and almost three-year-old Gabriel Joseph.  Younger daughter Lisa and her husband Jon have just completed four years doing humanitarian work in Central Asia, and recently returned home with our precious grand-twins, Evelyne Kathryn and Isaiah Frederick, almost three years old, and baby Solomon Paul, now nine months old.  They will soon move to the Middle East for some challenging assignments in education.
An Evening With Burl Ives. Music Director of concert video-taping and television special, 1977.
"An Examination of Musical-Textual Relationships in the Choral Music of Colin Brumby." D.M.A. diss., University of North Texas, 1994.
Anti-Defamation League "Women of the Year" Awards Ceremony. Music Director/Performer, national recognition program honoring Mrs. Rupert Murdoch, Ms. Martha Williamson and Secretary of State Madeleine Albright, Beverly Hills Hotel, California, 1996.
Boy Scouts of America Honors Evening. Music Director of awards ceremony for Scout leaders from across the United States, Ambassador Auditorium, Pasadena, California, 1986.
"Canticum novum," Chamber Choir of University of North Texas in Concert. Conductor, U.S. premiere, Colin Brumby's "Three Baroque Angels", 1994.
City of Pasadena Centennial Celebration. Music Director of 1,000-voice chorus/orchestra, 1986.
Disneyworld Presents the Young Ambassadors. Music Director, Orlando, Florida, 1977.
Festival of Music with the Young Ambassadors. Executive Producer/Music Director/Video Editor/Audio Engineer of five family entertainment films/videos, with accompanying cassette albums of popular, folk, classical and jazz from around the world, with global distribution, 1980, 1981, 1982, 1984, 1986.
God With Us. Producer/Musical Director of a live recording to compact disc, audio and video cassette featuring the Ambassador Chorale, Young Ambassadors and Ambassador Symphony Orchestra, 1996.
Little Ambassadors from Shanghai in Concert. Music Director/Tour Coordinator of ensemble from the Children's Palace of Shanghai, China in Los Angeles, San Francisco and Washington, D.C., 1985.
Live at the Rose Bowl. Pianist/Music Director, Ross Jutsum Jazz Quintet, July 4th performance before audience of 45,000, televised in Los Angeles, from the Rose Bowl, Pasadena, California, 1985.
Martha Williamson/Jon Andersen Wedding Ceremony/Reception. Music/Video Producer/Director, 1998.
Master of Arts Degree Recital. A piano recital of works by Bach, Chopin, Debussy and Mozart, California State University at Los Angeles, Concert Hall, 1989.
Mendelssohn's "Elijah." Conductor, Ambassador Grand Chorus/Orchestra, live digital recording, 1992.
N.B.C. New Year Stars' Salute. Music Director, with Michael Landon, Melissa Sue Anderson, 1978.
Pacific Ten Conference New Years' Eve Gala. Music Director the Pacific Ten and Big Ten universities, Pasadena Hilton and Huntington Ritz-Carlton, New Years' Eves, 1984-1992.
Pasadena Tournament of Roses Association Centennial Gala. Music Director/Producer/Orchestra Conductor of televised gala featuring Bob Hope, Gregory Peck, Shirley Temple, Roy Rogers, Erma Bombeck and President Bush, including world premiere of original theme, "Celebration 100," 1989.
"Pierrot Lunaire" by Arnold Schoenberg. Conductor/Director, U.N.T. concert/digital recording, 1994.
"Psalm One Hundred Fifty" by Camille Saint-Saëns. Program Notes Writer/Concert Coordinator of world premiere in London with the Huddersfield Choral Society and the London Symphony Orchestra, 1973.
Psalms, Hymns and Spiritual Songs. General Editor/Publisher/Performer of a collection of worship music comprising 8 compact discs — 8 hours of instrument accompaniments for 101 best-loved Christian psalms and hymns, and 80 favorite spiritual songs, State of the Heart Music Ministry, October, 1997.
"Put Life Into Rotary!" Composer/Performing Artist/Audio-Visual Designer of original theme song for Rotary International President, Royce Abbey, at the International Convention, Philadelphia, PA., 1988.
Rivers of Living Water, Fresh and New This Morning, An Offering of Worship and Praise, The Heart of Praise, Truly Amazing! and Our FatherSings! Compact Disc Recordings of original praise and worship songs, 1998, 2001, 2003, 2006, 2009 and 2013.
Royal Command Performances. Music Director of a Young Ambassadors' concert for Her Majesty, Queen Sirikit of Thailand, Pasadena, California, 1985. Producer/Music Director of a concert by the Young Ambassadors and area school-children for the King and Queen of Sweden, Beverly Hills, CA., 1988.
Sacred Music Workshops and Seminars. Presenter of instructional programs in churches ranging from 50 to over 2,500 in size in New York, Chicago, Boston, Dallas/Fort Worth, Houston, Los Angeles, San Francisco, Vancouver, Portland, Vancouver, Calgary, Detroit, Minneapolis, Cincinnati, Miami, Orlando, Atlanta, Honolulu, London, Sydney, Melbourne, Brisbane, Perth and London, 1988-2019.
Silent Night, To God Be the Glory, Sweet Hour of Prayer, Reflections, The Heart of Worship, In Christ Alone, Music from the Heart. Compact Disc Recordings of sacred/classical/popular piano solos and medleys, 1998, 1999, 2001, 2003, 2006, 2009, 2013.
Summer Educational Programs. Director of Music for music education program at Loch Lomond, Scotland, (1976, 1983, 1990, 1994 and 1997) and at similar summer programs in Auckland, New Zealand (1985), Lake Moogerah, Queensland (1984, 1985, 1987), Kyneton, Victoria (1989, 1992) and Orr, Minnesota (1976-1980, 1985, 1990, 1998-99,) Pasadena YMCA in 2000, and Minnesota in 2013.
Tournament of Roses Directors' Dinners. Music Director for events honoring and featuring Parade Grand Marshals Frank Sinatra, Danny Kaye, Lorne Greene and Shirley Temple, 1983, 1985, 1986, 1988.
We Are Family. Executive Producer/Music Director/Co-arranger of four-cassette album of a wide variety of sacred and secular music, in popular and classical styles, 75,000 in circulation, 1987.
Williams College, Williamstown MA. Musical direction and production coordinator, recreation of the Williams College Cabaret – every year from June 2002 through June 2019
"World of Wonders." Composer/Arranger, Producer, Music Director, Audio-Visual Designer of premiere performance/recording of original theme for the Pasadena Tournament of Roses Parade, 1986.
Young Ambassadors in Concert. Producer/Director/Audio-Visual Designer/Tour Coordinator of 1977 U.S. Concert Tour with a cast and crew of fifty-five, presenting 14 programs in 8 days in Los Angeles and Squaw Valley, Ca., Tucson, Az., Big Sandy, Tx., St. Petersburg , Fl., Norfolk, Va. and Mt. Poconos, Pa., performing to a combined audience of over 50,000; yearly concert tours of Great Britain, France and Germany from 1971-1976, and of the United States and Canada from 1978-2013.
SUMMARY OF QUALIFICATIONS
• Over thirty years of professional experience in worship leading, music production, administration, teaching, performance, research, development, public relations and fund-raising activities in education and performing arts.
• Proven record of leadership in promoting innovation and excellence in music education and worship.
• Thorough understanding of collegial and governance processes with an ability to work effectively and collaboratively at all levels of the organization.
• Self-motivated and able to set effective priorities and implement decisions to achieve immediate and long-term strategic goals and meet operational deadlines.
• Instructional and information technology skills include the application of computer hardware and software and related technologies to teaching and learning of music; hands-on experience with DOS, Windows, IBM AS/400 platforms, the World Wide Web, MIDI applications, music engraving and printing, video production and editing, analog and digital audio recording processes; experience in instructional design and distance education.
• Demonstrated interpersonal and communication skills in a participatory management environment; strong consensus/relationship builder with students, faculty, staff and industry professionals.
PROFESSIONAL EXPERIENCE
1997-present STATE OF THE HEART MINISTRIES and STATE OF THE HEART
PRODUCTIONS, Sierra Madre, California
President
A music company producing resources for and presenting concerts, seminars and workshops in churches of more than 100 denominations in over 500 cities worldwide.
1990-1997 AMBASSADOR UNIVERSITY, Big Sandy, Texas
Chair, Department of Music
Planned and administered a departmental program of instruction, research, public service and music ministry; supervised department faculty, developed department curriculum, conducted research; taught upper and lower division courses in music history and literature, jazz, music technology and conducting; coordinated the periodic evaluation, assessment and planning of department functions; served on University Student Progress committee and Arts and Special Events committee; fostered the development and implementation of long-range objectives, goals, and plans for the department.
1991-1992 UNIVERSITY OF NORTH TEXAS, Denton, Texas
Director, U.N.T. Women's Chorus
Conducted the university's women's vocal ensemble of sixty voices; developed sacred repertoire for the choir consisting of the top undergraduate and graduate students majoring in music; designed programs, coordinated publicity and technical support.
1987-1990 AMBASSADOR COLLEGE, Pasadena, California
Chair, Department of Music
Provided leadership in matters pertaining to the planning, organizing, and directing of all phases of the academic and extracurricular music programs for the College; chief liaison with the Performing Arts Division for the Ambassador Foundation Concert Series.
1975-1987 AMBASSADOR COLLEGE, Pasadena, California
Director, Department of Music Services (1978-1987)
Coordinated production of the college's yearly promotional films and videos shown worldwide at church festivals and conventions; produced major college-sponsored community events; developed and supervised an extensive audio and video recording facility; taught music appreciation, popular/jazz vocal performance and accompanying.
Director, Personal Appearance Music Programs (1975-1978)
Directed and arranged tours across the United States and Canada for choral/instrumental ensemble concerts; produced and directed record albums, television specials and promotional films; coordinated public relations, logistics and budgets for all events.
1973-1975 IMPERIAL SCHOOL, Bricket Wood, Hertfordshire, England
Director, Music Department
Taught choral and instrumental ensemble music, music theory and appreciation to all primary and secondary grades; coordinated concert series for surrounding communities.
EDUCATION
Doctor of Musical Arts (May, 1995) University of North Texas; Denton, Texas.
Primary field – conducting. Supplementary fields – musicology and music education.
Specialty – choral conducting, performance and literature.
Master of Arts in Music (December, 1989) California State University; Los Angeles, California.
Primary field – piano performance. Supplementary fields – composition and music education.
Bachelor of Arts (May, 1976) Ambassador University; Big Sandy, Texas. Primary field –
theology and music. Supplementary field – speech communication.
Additional under-graduate studies (1971-1975) University of Queensland, Brisbane, Australia; Royal College of Music, London, England; Pasadena City College, California.
PROFESSIONAL AND COMMUNITY ACTIVITIES AND AWARDS
Affiliate, Broadcast Music Incorporated
Award for Outstanding Community Service, Kiwanis International (1984)
Board of Directors, East Texas Symphonic Band Association
Board of Directors, (1987-1990), Member, Rotary Club of Pasadena, California (1980-2019)
Board of Governors, Summit Club of Longview, Texas
Board Member, Planning Committee for City of Pasadena Centennial (1985-1986)
Chairman, Special Events Committee, Rose Bowl Tournament Guests Spectacular, 1989
Committeeman, Pasadena Tournament of Roses Association
Faculty Adviser, Phi Mu Alpha Sinfonia, Music Fraternity
Honorary Member, University Club of Pasadena
Honorary Music Chairman, Pasadena Chamber of Commerce, Pasadena Jaycees (1977-1990)
Member, American Choral Conductor's Association
Member, Conductors' Guild of America, Piano Guild of America
Member, Coordinating Committee, Rural Residency Program, Chamber Music America
Member, District Educational Instructional Committee, Gladewater, Texas
Member, Gladewater Chamber of Commerce
Member, National Association of Schools of Music
Member, Texas Music Educators' Association
Music Coordinator, Rotary International Float Committee (1983-1990)
Paul Harris Fellow, Rotary International
Program Chairman, Rotary Club of Longview, Texas (1996-1997)
Scholastic Achievement, Commonwealth Scholarship, Australian Government (1970)
REFERENCES
Dr. John O. Beaver
Dean of Academic Affairs
Bryan Campus, Blinn College
2520 E. Villa Maria, Bryan, TX 77805
817-565-3760 (W) 817-565-2002 (Fax)
jbeaver@mailroom.blinncol.edu
Dr. Joseph Tkach
President, Grace Communion International
PO Box 5005
Glendora, California 91740-0730
800-423-4444
joseph.tkach@gci.org
Martha Williamson
Executive Producer, "Touched By An Angel"
C/- Terry Jacoby Financial Management
P.O. Box 491580
Los Angeles, CA 90049
I can't say enough what a vivid impact I believe your visit had on our Church. You brought us alive in worship and confirmed for many what we need to pursue when we gather together to offer praise to the One God. I know you fired up our worship team! You truly are that link we need as a denomination to tie us together as one big family and you link us to our brothers in other denominations.
The worship service you shared with us at CrossWinds Church was wonderful. If I had to pick a word to describe what we all experienced together on May 4th, the word would be 'joyful.' Thanks for being part of our community and pointing us to the joy that the Father, Son and Spirit have with each other. That joy certainly overflowed into our worship service.
We were privileged to have Ross Jutsum of "State of the Heart Ministries" in our church, Evangel Assembly, in Edmonton, Alberta, Canada. His sensitivity and gentle spirit, combined with the scripture songs that he composed and sang were well-received by all in our church. Ross led us in worship and all comments received were positive about his ministry amongst us! I am delighted to recommend him to you!
Welcome Our Ministry!
We welcome all faiths and backgrounds. Let us know if you'd like to hold a ministry at your place of worship.