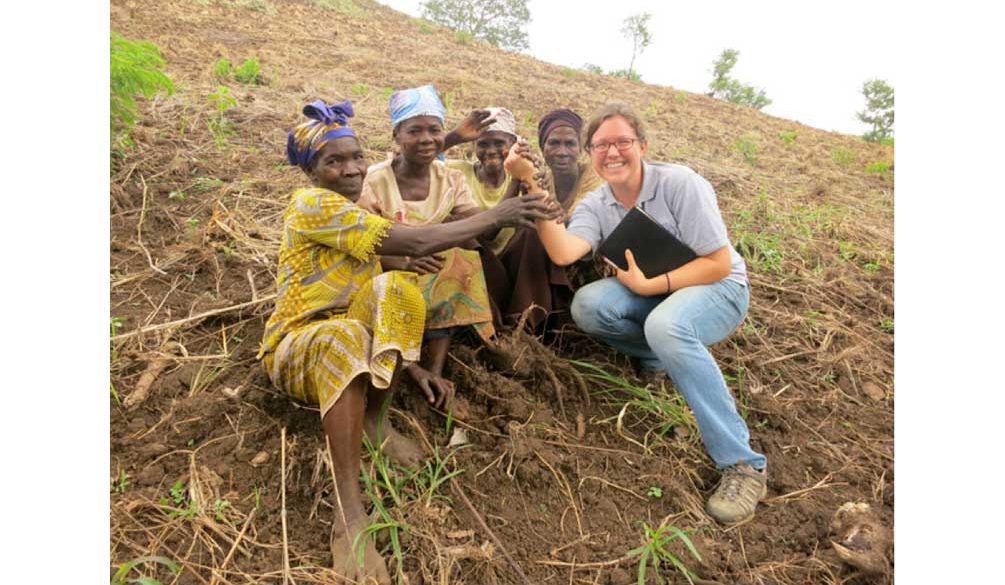 August 2013
My dear friends and family,
It has been a few months now since I sent out an update! First of all, thank you for your continued friendship and prayers. I am so grateful to have each of you in my life, even if we're not physically in the same place.
May was filled with trips to the field and interaction with beneficiairies. Though it was extremely busy, I loved every minute of it! I conducted a rapid nutrition assessment with a team in two of our field sites. High rates of malnutrition are shocking in a place as fertile as eastern Congo (See attached photo). Please pray for funding to respond to the emergency of children dying, but also to address the root issues with a longer-term project. Near the end of May, I took a trip to Mambasa where our staff put on a non-food item fair for recent returnee households. Essentially they created a market where beneficiaries could come and purchase with coupons their preferred items to help them re-establish their lives. This area has recently seen insecurity and conflict over the past year or so due to some complicated local politics. (See the attached photo of the fair and youtube link to watch me dancing with Pygmees, who are a vulnerable, marginalized people group based in the forest 🙂 (https://youtu.be/9GqERGYvA_w) Following this field visit, I then went to visit our agriculture project in Nyankunde, where I met with women beneficiaries and encouraged them (see attached photo).
June was a month full of travel! First, I went on R&R to Zanzibar (an island off the coast of Tanzania – see photo), where I successfully avoided the internet for 5 days to rest, reflect and rejuvenate on the beach. God was so gracious to meet with me and speak to me during this time. Following this holiday, I spent a few nights in Kenya on my way to Kinshasa, the capital of the DRC. There I met with donors and other stakeholders from the UN as well as the US and Canada government. It was a great time of relationship-building and learning, followed by a night in Uganda and finally a return back to Bunia, my home for the past year and a half. It was a relief to get home after the two busy months of travel.
At the end of June, I attended a day of prayer in the city I live in. Here are two links to some of the worship – I joined in the dancing shortly after I stopped taking the video 🙂 (https://youtu.be/DD_82HrHIYg) The next day, in celebration of DRC's Independence Day, I attended a youth-organized event to raise funds for their annual retreat (see attached photo). Many of these youth are a part of the discipleship group I help lead, and I was so proud to see them hosting hundreds of people to a great event with singing, poetry and great food!
Though I find such joy in living and working in DRC, often it is easy to feel discouraged and lonely being overseas and far from family and friends. And I won't pretend it has always been easy. But it is in these moments of loneliness or despair that Jesus meets me. He is friend, comforter, and He likes to remind me that He is my all 🙂 I pray that you won't let the busy-ness of life or the distractions of a fast-paced life replace Him – He longs to draw near to us.
I hope you enjoy the photos and videos I shared 🙂 And also, as Paul prayed in Colossians 1, that you will be filled with the knowledge of the will of God, with all wisdom and spiritual understanding.
I pray for each of you as often as I think of you.
With love and respect,
Lisa